Gameplay is similar to previous Lego video games in the series. The game uses the same two player drop in drop out co-op mechanics used in all the Lego video games. The hub in this game is called The Port. From here, players advance through the game, unlock characters and extras, and as players get further through the game, The Port will evolve and get bigger, revealing new areas to unlock and discover new things. Like past titles, different characters have different abilities.
For example, everyone (except characters like Davy Jones who can walk under water) can swim under water, and members of Davy Jones's crew can breathe whilst doing so, Captain Jack Sparrow has the ability to use his compass, which points him to hidden items throughout the level, Will Turner has the ability to throw axes at targets to complete objectives, while female characters such as Elizabeth Swann have the ability to jump higher than other characters in order to access areas unreachable to other characters.
Curse of the Black Pearl
Edit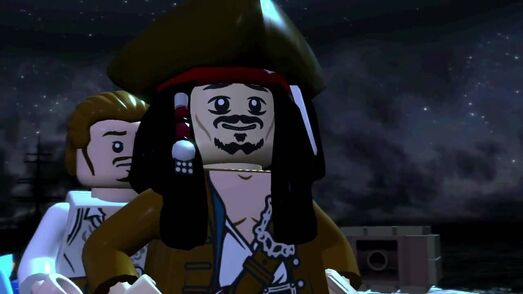 Dead Man's Chest
Edit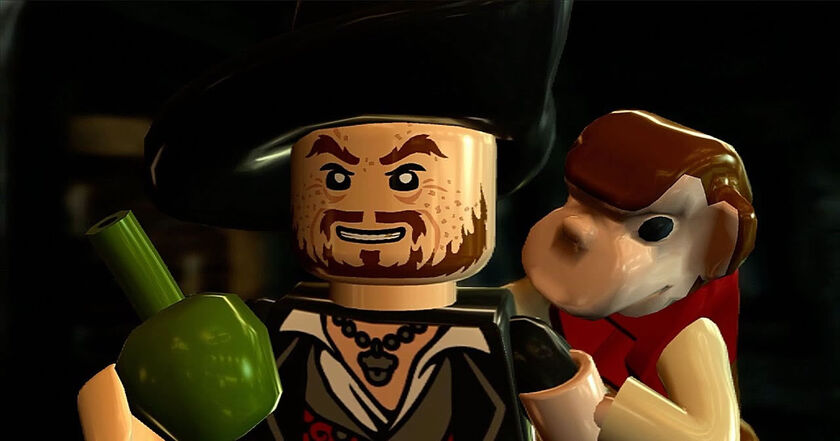 At World's End
Edit
Community content is available under
CC-BY-SA
unless otherwise noted.